Attacks on Education in Afghanistan - Briefing Paper | November 2018
Published: Updated: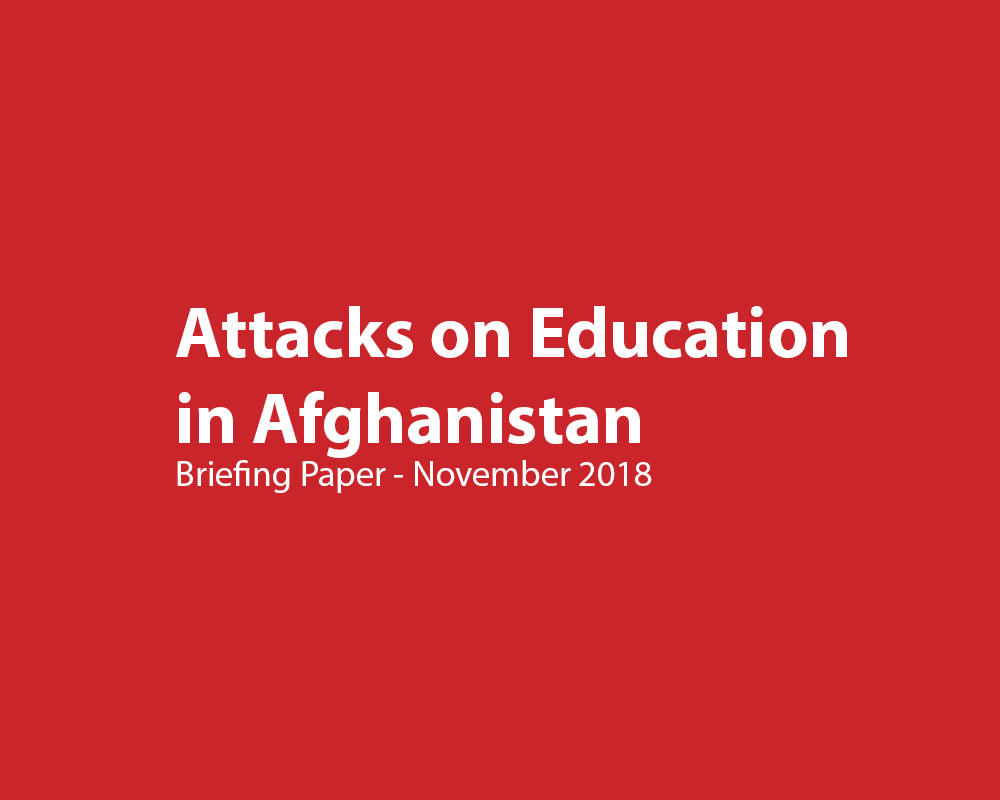 Executive Summary

Since 2001, Afghanistan's government has made significant progress in expanding access to education and enabling thousands of children to enroll in school. However, these gains are now at risk. The numbers of children who are out of school are once again rising. The ongoing conflict, increasing insecurity, and, specifically, attacks on education are among the main drivers behind this reversal in enrollment. The current year, 2018, has seen attacks on students, teachers, and schools accelerate dramatically, particularly in areas of the country under the control of or contested by non-state armed groups. The use of schools for election-related purposes has also contributed to large numbers of attacks on education.
The Government of Afghanistan has taken some positive steps towards protecting education, particularly by endorsing the Safe Schools Declaration. In the process, it faces extreme challenges. All parties to the conflict must strictly refrain from any attack on education and avoid using schools for either political or military purposes.
Direct Link to Full 5-Page 2018 Publication: